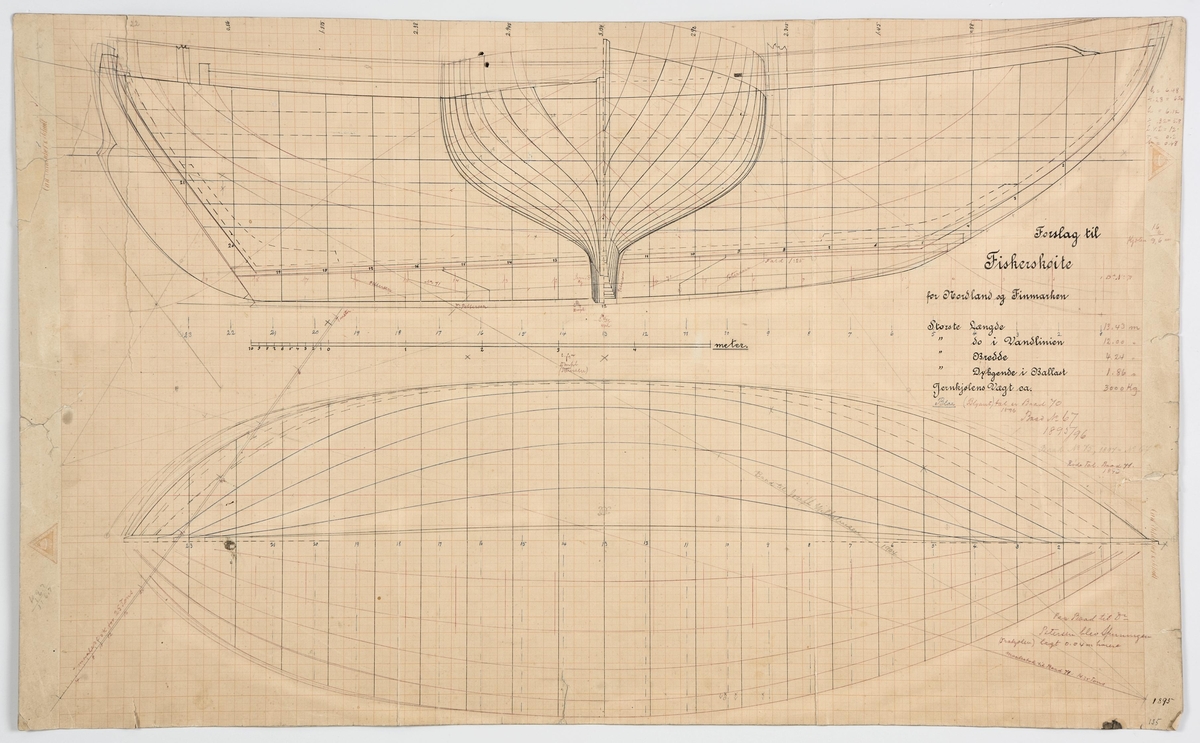 Tegningsarkivet etter Colin Archer
I 1926 mottok Norsk Sjøfartsmuseum to riggede losbåtmodeller og et skap med tegninger fra Colin Archers etterkommere. 94 år senere er samlingen av konstruksjonstegningene registrert, digitalisert og tilgjengelig for publikum.
Arkivet dekker perioden 1867-1915 og er viktig dokumentasjon og en sentral kilde for norsk båtkonstruksjon av bruksbåter og rednings- og losfartøyer.
Colin Archers arbeid var en viktig del av de forbedringene som ble gjort for å bedre sikkerheten for sjøfarende og sjøfolk på siste halvdel av 1800-tallet. Overgangen til den nye båttypen han utviklet skjedde fra 1880-årene av, og typen ble allerede i samtiden anerkjent som sjødyktige og nyskapende. Det var tidig spredning av Colin Archers konstruksjoner og ideer til andre, og dette påvirket båtene og båtbyggingen generelt. Colin Archers hovedfokus var å bedre kystbefolkningens kår ved å forbedre fartøyene, spesielt losskøytene, og han drev systematisk arbeid for å øke fartøyenes sikkerhet og egenskaper.
Han konstruerte alle de tre variantene av de seilende redningsskøytene som ble bygget i perioden 1893‐1932, og som var og forble innbegrepet av en sikker og sterk båt.
Archer konstruerte og bygget blant annet polarskipet Fram (1892), losskøyta Garibaldi (1895), senere kjent som sydhavsfarer Erling Tambs' langferdsbåt, lystbåten Storegut og Asgard som i dag er landsatt og eies av National Museum of Ireland.
Flere norske museer har Colin Archers båter i samlingene: Norsk Maritimt Museum (RS 1/Colin Archer 1893 og S/Y Venus 1889), Larvik Sjøfartsmuseum (Jærbuen II 1898, Unda 1896 og Straaholmen (1892) og Stavanger Maritime Museum (Wyvern 1897). National Maritime Museum i Sydney har S/Y Kathleen Gillett som er bygget etter hans tegninger.