Kjærligheten har ingen grenser hverken med impulser eller arbeidsinnsats. Et lite skrin – men med stort innhold.
Skrinet er signert ved at det er malt to navn på det. Den ene var en kjent treskjærer. Jacob Sørensen Giskegaard (1734–1827) var allerede som 22-åring en anerkjent billedskjærer da han fikk i oppdrag å lage altertavle til Giske kirke på Møre. Så ble han forelsket. En kjærlighet som ga som et første resultat at han laget et skrin til sin elskede. Han må ha tilbrakt mang en time ved arbeidsbordet for å lage skrinet. Det har rikt skåren dekor på lokket og på alle sider av skrinet. Deretter ble skrinet malt med dekor både utvendig og innvendig.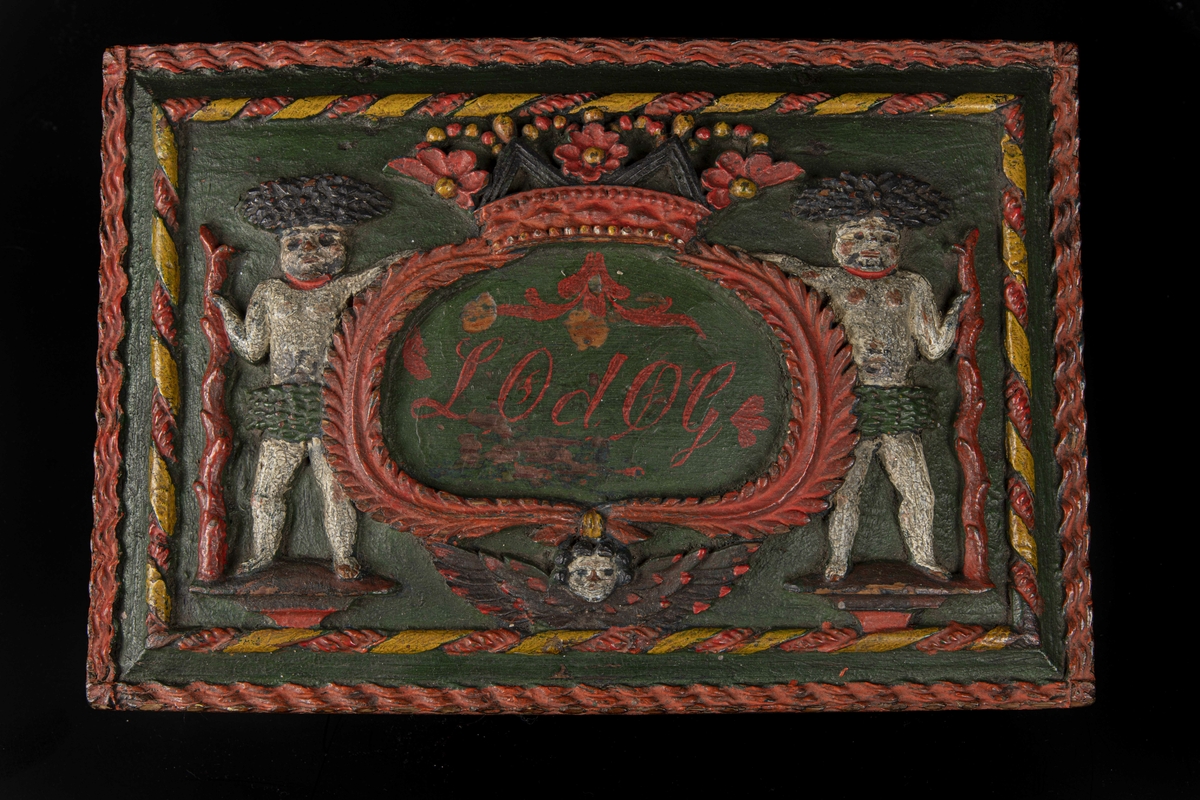 Lokket har en kartusj i form av en krans med krone over. Kransen er båret av en engel i form at et bevinget englehode. På sidene av kransen står to villmenn med viltert hår og planter som lendeklede og med hver sin knortekjepp som kølle. Vi gjenkjenner motivet fra det dansk-norske kongevåpenet. Både villmennene og kronen kommer derfra.
På skrinets framside strekkes en hånd fram fra en sky på hver side, og de holder hver sin krone over et hjerte med to korslagte piler. Mellom de to hjertene henger et bånd med en blomst. Det er en klar kjærlighetsikonografi i dette. To hjerter med kjærlighetens piler, Amors piler, og det er klart at de hører sammen.
På innsiden av lokket står årstallet 1758. Det er to engler der, som holder et skriftbånd med teksten: Johanne Ols Datter Alnes. Jacob Sørensen Giskegaard. Vi vet at det ble et par av disse to, men gift ble de ikke før i 1766, åtte år senere. Det ble en lang friertid til tross for en av de fineste friergaver vi kjenner.
Skrin SS-01708 Jacob Giskegaard 1758 Kjøpt hos antikvitetshandler Hagen i Molde 1919. Lengde 32 cm, høyde 13 cm