Den 3. oktober 1648 forliste den engelske presten William Johnson i skjærgården utenfor Hvaler. Han reiste fra England noen dager tidligere med skipet «The William and John» som også forliste. De ble reddet over i et dansk skip som de fikk være med videre. Dette gikk på grunn ved Tisler sørøst på Hvaler. Skipet ble totalvrak, fem personer omkom og resten reddet seg i land på et skjær. William Johnson kom seg etter hvert tilbake til England og ga senere ut en bok om sine strabasiøse opplevelser fra denne reisen.
«Deus Nobiscum. A Sermon preached upon a Great Deliverance at Sea» utkom første gang i 1659, deretter i 1664 og 1669. Denne utgaven kom ut i 1672 under tittelen «Deus Nobiscum. Narrative of a Great Deliverance at Sea, with the Name of the Master, Ship and those that suffered. Also a Sermon preached on their Return».
I boka forteller William Johnson om forliset og skildrer sitt møte med Hvaler og menneskene der. Dette er den første beretningen vi har fra Hvaler etter biskop Jens Nilssøn sin visitas et halvt århundre tidligere. Biskopens besøk på Hvaler i 1597 er meget kortfattet beskrevet i hans visitasbøger og reiseopptegnelser. Johnsons skildring er noe mer utfyllende og beskriver hvordan de skipbrudne ble reddet fra skjæret og tatt med til Kirkeøy og prestegården, hvor de ble godt tatt hånd om av presten og hans familie.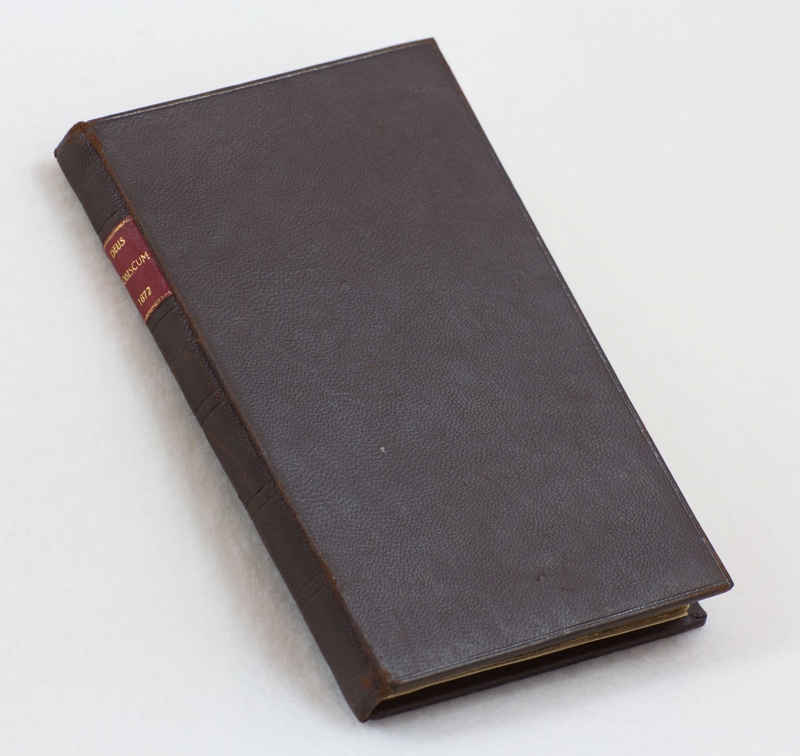 Dette eksemplaret har tidligere tilhørt boksamleren Eiler Schiötz. Han står bak det viktige tobindsverket "Itineraria Norvegica, A bibliography on foreigners' travels in Norway until 1900 - Utlendingers Reiser i Norge" som inneholder over 1700 titler. «Deus Nobiscum» er registrert i "Utlendingers reiser i Norge" som nummer 499d***. De tre stjernene viser til den høyeste sjeldenhetsgrad i verket; Meget sjelden.
Boka, som måler 14,5 x 9,5 cm, er på 118 sider og har senere fått brunt helskinnsbind med rød skinntitteletikett. Den er bundet med samtidige marmorerte omslag. Foran, på og etter disse er det limt inn avisartikler fra 1800-tallet som omhandler skipsforlis. På forsatsen har den tidligere eier Eiler Schiötz ført sirlige notater. Boka som er i meget god stand kom til Kystmuseet Hvaler via Antikvariat Bryggen AS.