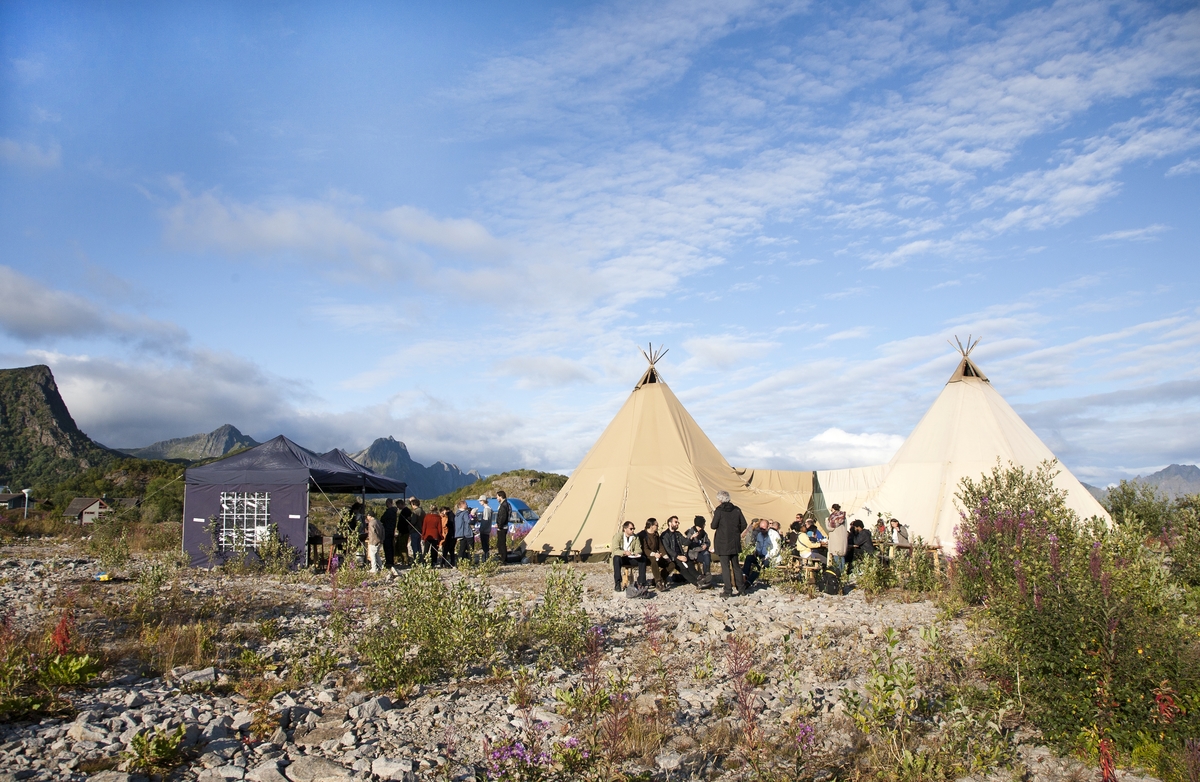 Lofoten International Art Festival
"Something in the way" var et symposium arrangert i to store lavvoer på Prestskjeia i Kabelvåg fra 12-13. august 2011.
Opprinnelig er et symposium en utveksling av poetiske fremførelser og retoriske leker, et forum for filosofiske diskusjoner; en sammenkomst i beruselsens, dialogens, overskridelsens og refleksjonens tegn. Den samiske lavvoen ble valgt for gjensidig påvirkning; fra den talende til den lyttende og tilbake igjen. Intensjonen var at lavvosymposiet skulle drives av samtalens og historiefortellingens energi, av feilenes poesi og av skreddersydde avvik; et forsøk på å sette til side det begrensende regelverket som styrer våre talemåter.