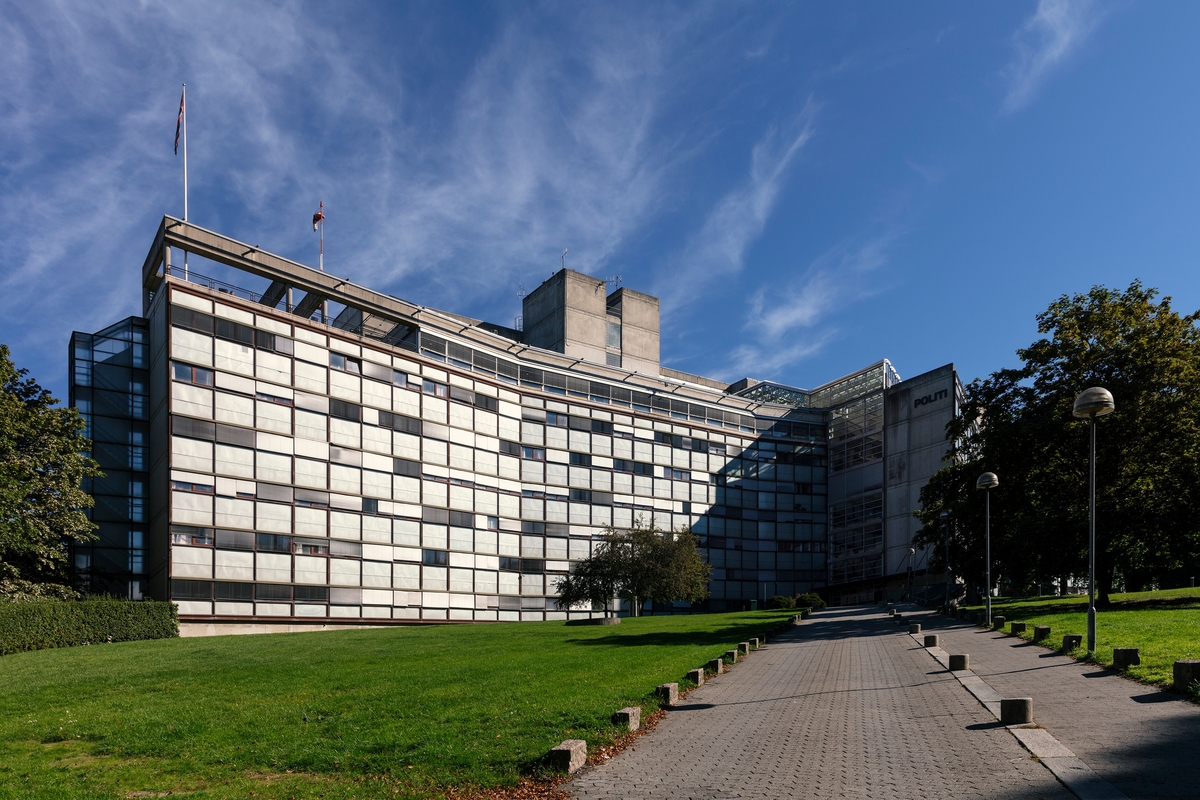 Oslo Politihus, Felles beslagsenter
Gjennom sine fotografier formidler den norske kunstneren Hilde Honerud andre historier fra flyktningeleiren Moria på den greske øya Lesvos, enn de vi vanligvis får fra nyhetene.
Under flere opphold i Moria mellom 2017 og 2021 fotograferte Hilde Honerud flyktninger og migranter som gjennom organisasjonen Yoga and Sport with Refugees hadde fått mulighet til å drive med idrett. Organisasjonen bruker sport for å tilby beboerne et pusterom i en ellers uavklart og usikker hverdag i den overfylte leiren. Kunstverkene til Honerud, fra serien "GYM", kan minne om en journalistisk, dokumentarisk stil, men motivene hennes er likevel noe annet enn typiske reportasjebilder vi vanligvis får se fra katastrofeområder. Bildene går tett inn på enkeltindivider eller situasjoner, og dveler ved utsnitt der personer gjør yoga, turner eller bokser. Fordi vi ikke får se ansiktene deres blir menneskenes integritet bevart, noe som også er viktig i den utsatte posisjonen de befinner seg i. Situasjonene oppleves derfor som vanlige og dagligdagse; det er mennesker i sportstøy som utøver idrett. Selv har kunstneren uttalt at målet ikke er å formidle enkeltindivider, men å fremheve en gruppe og en opplevelse, slik at det blir en fortelling om mer enn kun det vi ser. Målet har vært å minske avstanden mellom de fotograferte og betrakterne.
To av fotografiene fra verksserien "GYM" henger nå hos Oslo politihus på Grønland.
Hilde Honerud (f. 1977) er utdannet ved Kunsthøgskolen avd. Kunstakademiet i Oslo og Napier University i Edinburgh.